Global Warming – Northeast Ohio is a Significant Contributor
Global warming is arguably the greatest crisis facing humanity. There is now compelling scientific evidence that damage from global warming is already happening. The National Climate Data Center reported that 2010 was the hottest year on record and 2001-2010 was the hottest decade ever recorded.
We are in a very rare moment in history where the solving of one problem would actually solve four or five or six other intractable societal problems we have in the United States – unemployment, the deficit, our trade deficit, health, national security – and you don't even have to believe in the existence of climate change to understand that an energy revolution may be the very thing we need as an economy just to move forward into the century.- Marshall Herskovitz
We are not going to solve climate change. That's not pessimism- it's just not the kind of thing that can be "solved." It's already underway. There's enough carbon stocked in the atmosphere to keep the temperature going up for decades even if we cease polluting entirely, which isn't going to happen. Climate change won't be solved, it will be managed, by us, by our kids, by our grandkids. As presidential science advisor John Holdren is fond of saying, we'll end up with some mix of mitigation, adaptation, and suffering. What's left to us is the ratio. We are locked into fossil fuel infrastructure, brittle in the face of severe weather and unexpected disasters, unprepared for what's coming, and making very little progress. So I think common sense argues for action- lots of it, and quickly. If we hope to manage both climate change and energy access for poor and developing nations, we will have to use far less energy overall, generate far more from low-carbon sources, and use biophysical resources far more efficiently and effectively. We will need large-scale changes that ramp up quickly and are sustained over many decades: changes in energy, land use, transportation, manufacturing, and food production. How can we start and sustain those changes?- Dave Roberts
John Holdren's "Climate-Change Science and Policy: What Do We Know? What Should We Do" presentation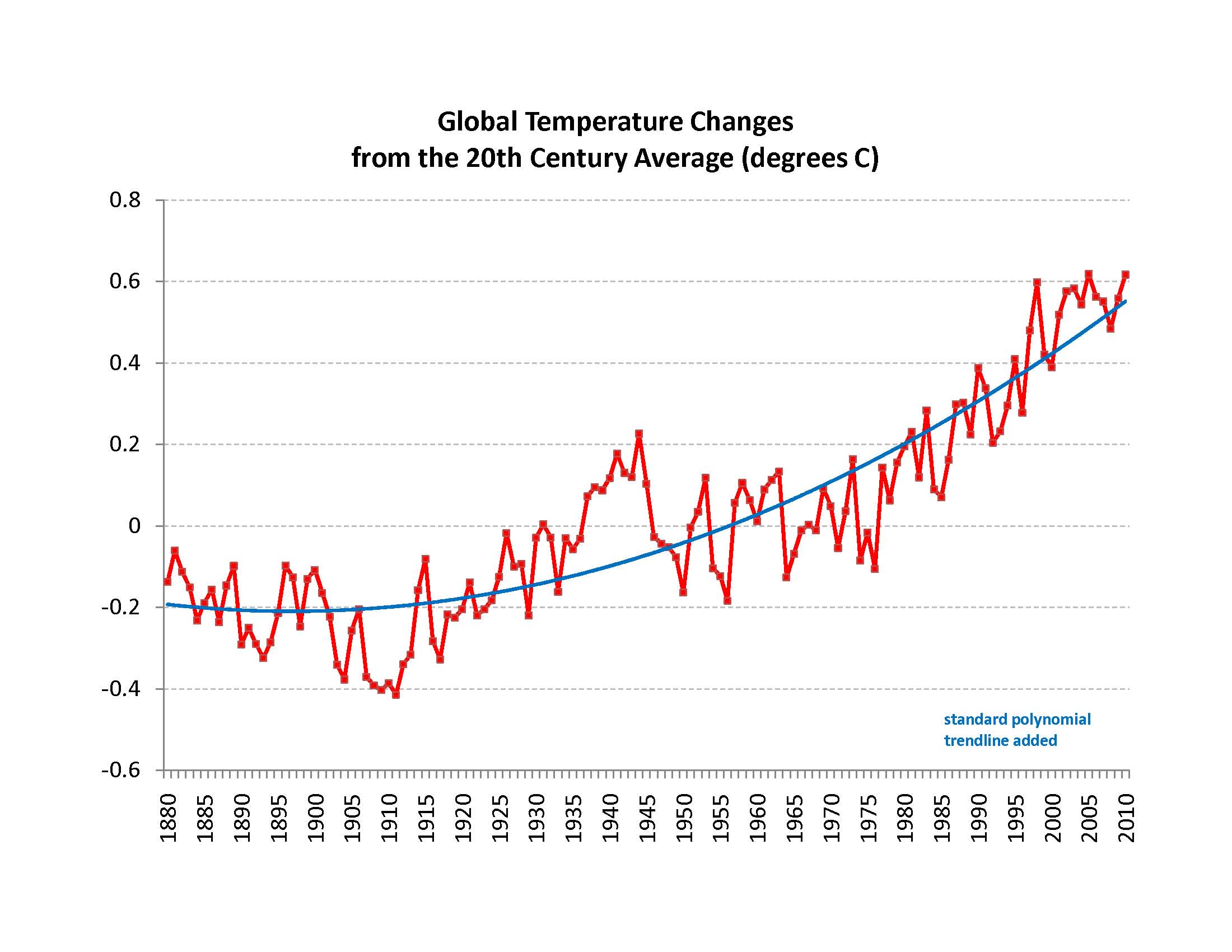 We have a shrinking window of opportunity to make substantial cuts in greenhouse gas emissions in an effort to head off killing famines, disease outbreaks, population dislocations, and natural disasters caused by climate disruptions that will occur.
Global warming is caused by emissions of carbon dioxide and other heat-trapping gases that are released primarily from the human actions of burning fossil fuels (coal, natural gas and oil used for heating, electricity and transportation), the clearing of forests, and natural processes. These gases remain in our atmosphere for decades or even centuries, forming a warming blanket that holds in heat.
For thousands of years, the atmosphere trapped just enough heat to keep the earth's temperature within a very narrow range. The scientific consensus is that human activity is tipping that critical balance and overloading the atmosphere with heat-trapping gases from vehicles, factories and power plants. With continued warming, climate scientists predict we will experience more extreme heat and drought, rising sea levels, and higher-intensity tropical storms.
Although we've gone too far to avoid all the consequences of global warming, committing ourselves to action today can help ensure our children and grandchildren will still inherit a healthy world full of opportunity.
Can we really make a difference?
Are efforts in northeast Ohio significant on a global scale? Yes.
Northeast Ohio is in the U.S.A.: The U.S. accounts for 20% of world CO2 (the China total is catching-up, but the U.S. per capita CO2 emissions are still by far the worst in the world and not sustainable).
Northeast Ohio is in the Midwest: The Midwest is responsible for 5% of global greenhouse gases, exceeded only by China, Russia and India.
We are in Cuyahoga County, the 4th largest CO2-emitting county in the U.S.
The charts below are from the Green City Blue Lake Sustainability Center of the Cleveland Museum of Natural History:
Resources:
Articles: